APQP PPAP STELLANTIS v2022 NEW QUALIFYING TRAINING
6 October 2022

Posted by:

Maélise ROBERT

Category:

Actuality

,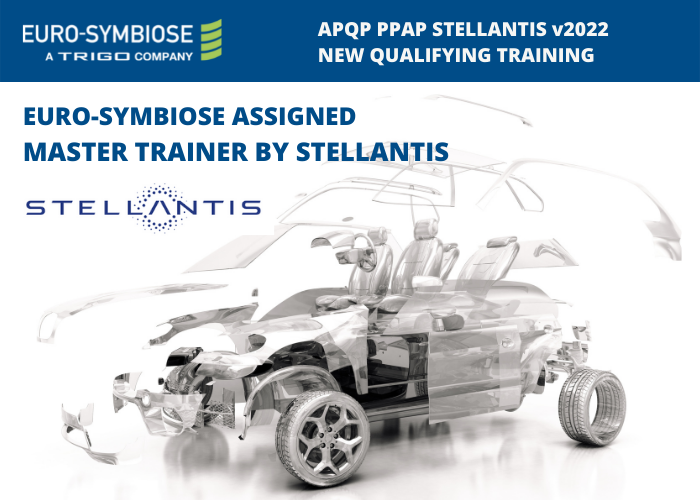 EURO-SYMBIOSE HAS BEEN ASSIGNED AS MASTER TRAINER BY STELLANTIS
EURO-SYMBIOSE just been assigned by STELLANTIS as Master Trainer and training organization on the new APQP PPAP STELLANTIS v2022 standard, within the framework of a global contract between STELLANTIS and TRIGO.
APQP and PPAP methodologies are used by the most of automotive and aeronautical manufacturers to control and monitor their suppliers, during the project development and mass production phases, in order to get the right parts at the right time.

© COPYRIGHT EURO-SYMBIOSE & STELLANTIS
STELLANTIS has chosen to apply the APQP and PPAP methodologies with its customized requirements and with its own complete documentation.
APQP PPAP STELLANTIS v2022 is the merger of the ex-PSA and ex-FCA methodologies.
The implementation of this new common reference system will be done progressively, according to the new vehicle programs, while continuing to use the ex-PSA and ex-FCA standards for some launches in the coming years.
EURO-SYMBIOSE was already the Master Trainer of the APQP PPAP STELLANTIS (ex-PSA) v2015 . We would like to thank the STELLANTIS teams who have renewed their trust in us by mandating us to develop this new qualifying training, which is mandatory for all project managers and quality managers of STELLANTIS suppliers.
This new training will be delivered in two versions: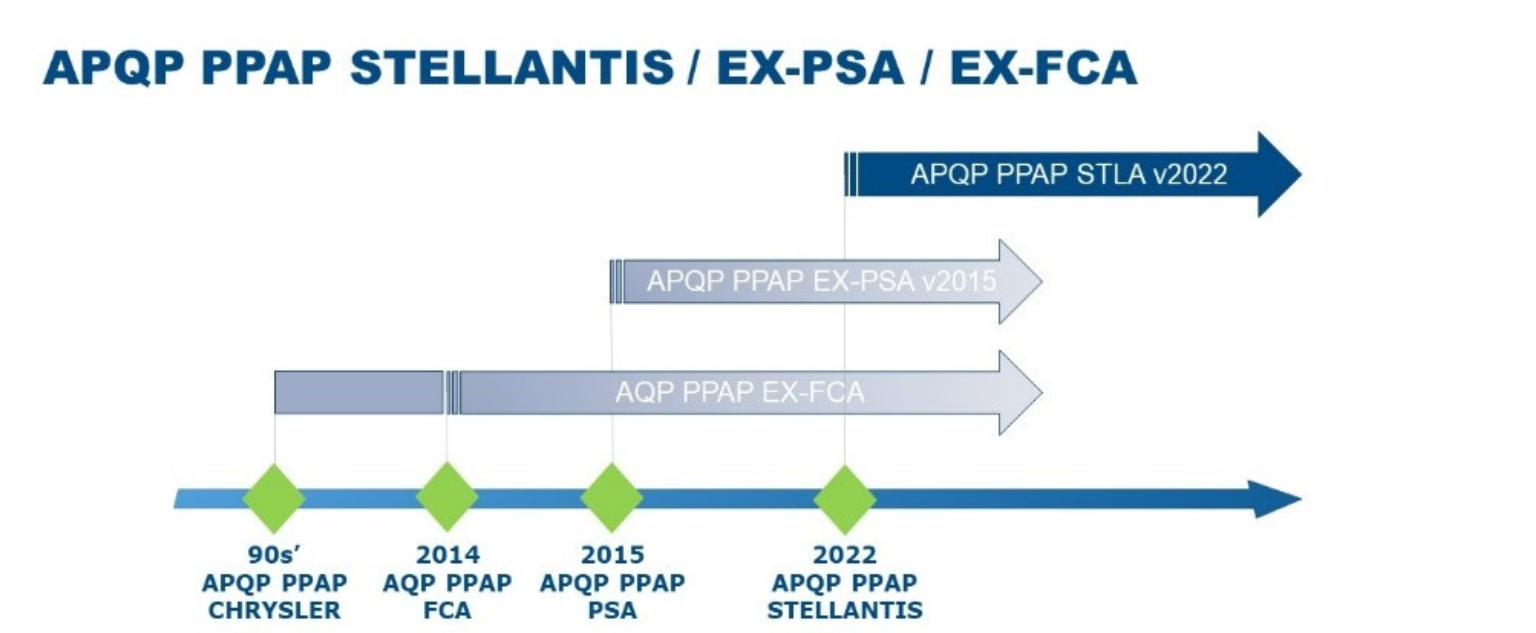 It should be noted that the APQP PPAP STELANTIS (ex-PSA) v2015 training will continue to be required for suppliers working on vehicle programs using the ex-PSA standards.
To know the APQP PPAP standards applied on your project, "APQP PPAP ex-PSA v2015" or the new "APQP PPAP STELLANTIS v2022", please refer to the SQM of your tender file or ask your STELANTIS contact person.
For more information: : contact us  at 02 51 13 13 00 or at service.clients@euro-symbiose.fr
© COPYRIGHT EURO-SYMBIOSE & STELLANTIS