🇬🇧NEW TRAINING MODULE : PSA GROUP Specific Requirements
11 June 2020

Posted by:

Maélise ROBERT

Category:

Actuality

,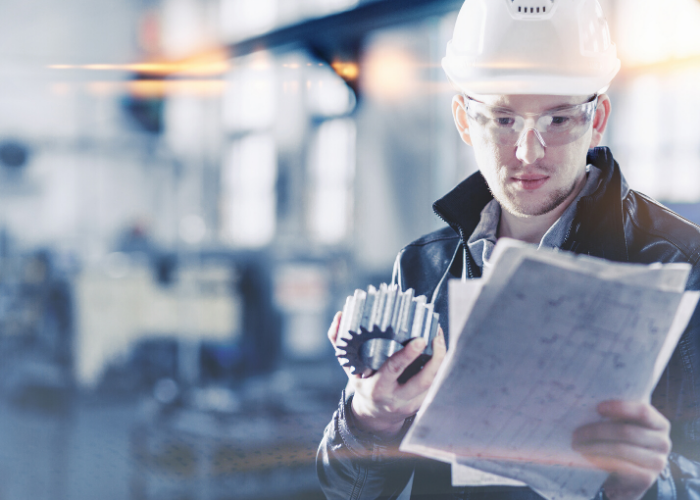 A good understanding of customers' requirements is essential in meeting crucial demands. We  designed a new training course covering all requirements of PSA intended for its suppliers.
This training course is intended for new suppliers within the PSA Group needing an overview of the requirements described in the SQM (Supplier Quality Manual) and in the CSRs (Customer Specific Requirements) of PSA. The training course is also intended for those who have a role in the implantation of specific PSA requirements, either for the purpose of joining the PSA panel or improving collaboration with PSA. Walk away with a complete understanding of PSA's expectations and implementable tactics.
Our training course was developed thanks to our partnerships with the PSA Group and thanks to the expertise of our professional auditors and trainers with more than 20+ years of industry knowledge:
PSA designated EURO-SYMBIOSE in designing the training module for "APQP/PPAP as part of the PSA SQA (Supplier Quality Assurance)" – an important aspect of PSA requirements during the project phase.
PSA designated TRIGO with carrying out NSA (New Supplier Assessment) audits and the preparation of QSB+ audits. These two audits are part of the quality industrial performance standard used by PSA (QIP V4 applicable from October 2020).
We're prepared to guide you through the learning curve and reach following objectives:
Have an overview of the PSA's documentation and applications.
Identify applicable requirements in the life phases of the collaboration with PSA.
Clarify the link between PSA's CSRs, SQM and IATF requirements.
Translate all requirements in practical terms to cooperate with PSA.
Evaluate current practices, draw improvement and optimization opportunities.
With practical exercises, mini browsing sessions on the B2B portal, and reinforcement workshops, trainees will understand when and how to fulfil specific requirements. Furthermore, we share best practices on implementation.
Here are some examples of crucial topics we tap into throughout the course:
Compliance Standard (LPA audits): These audits are required in addition to the process audits. They are carried out by members of different organization levels. They cover all operational activities including production, logistics, maintenance, and with quick and easy-to-verify questions.
Reverse FMEA process: This approach consists in comparing at the actual industrial means and resources versus the initial FMEA studies carried out in the project phase. By taking into account feedback, serial life incidents and on the filed observations, this makes possible to identify new failure modes and re-estimate occurrence and detection.
Distinction between CTF and CSE: The Technical and Functional Characteristics (CTF) correspond with product characteristics where conformity is necessary to guarantee that products meet customer requirements. We identify CTFs and how to extract the Essential Monitored Characteristics (CSE), characteristics where non-conformity has a direct impact on the finished product.
Distinction between PCP and Monitoring Plan: The Parts Control Plan (PCP) defines a list of essential characteristics to guarantee the conformity of products delivered to PSA. PCP is shared and validated by PSA. The Monitoring Plan contains characteristics specific to the process or the product being manufactured (product/ process monitoring). These points do not need to be validated by PSA but should be present in the PCP while remaining confidential.
This two-day training can be given internally at your location, at our location, or remotely online.