🇬🇧 Discover the Requirements of the A-SPICE® Evaluation Model
22 July 2020

Posted by:

Maélise ROBERT

Category:

Actuality

,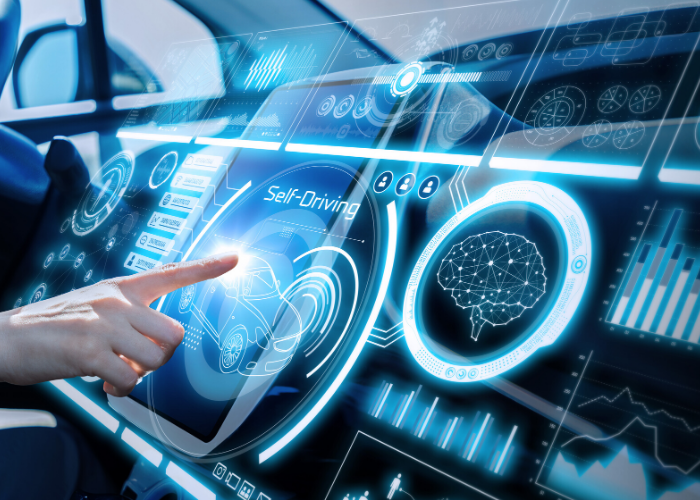 Written by : Eric Gendron, partner consultant
Today, 80% of innovation within the automotive industry is linked to the development of embedded software (radar, lidar, autonomous cars, etc.).
The increasing integration of these mechatronic and computer systems within vehicles (embedded software) requires relying on a reference model to guarantee the quality of software development as well as meeting IATF requirements.
Automotive SPICE is a development model that meets this quality requirement. The Automotive SPICE model is quickly becoming the standard in the automotive industry and is currently a requirement by German manufacturers and equipment manufacturers.
Automotive SPICE evaluates the 16 main software and system development processes, as well as the associated support processes (project management, problem and modification management, etc.) and determines the level of capacity achieved by the company on a given project.
This referential is based on the V shaped development cycle ranging from the analysis of system requirements to the declination in internal specifications. This variance then serves as the basis for determining software requirements, building software architecture until the completion of unit programs. Each level of development is associated with verification criteria which is then utilized to implement unit verification, qualification and validation tests.
You will also discover the requirements of A-SPICE regarding bidirectional traceability and reviews of consistency between internal and customer requirements, system and software architecture design and associated testing.
You will learn about A-SPICE requirements in terms of synthesis and communication to be implemented within project teams.
All of these development approaches are based on support processes described by A-SPICE relating to project management, quality assurance, technical management of suppliers, problem and modification management, as well as management of all associated documentation.
A-SPICE is based on best practices for the development of IT systems in the automotive world positioning companies to operate within these best practices.
Our EURO-SYMBIOSE's consultant specialists are currently working with companies to develop on-board software for Porsche, Audi, Continental and Bosch in order to reach the level of capability 2 or 3 required by these manufacturers and equipment manufacturers.
Whether you specialize in software development or want to add software value to your traditional automotive products, we offer a full range of A-SPICE services ranging from awareness training, to internal evaluation, up to the operational coaching of your teams.
Feel free to contact us for a personalized approach or join us at our next scheduled training sessions on October  14 & 15,  2020.