FORMATION
8D: Protect your customers from quality incidents and eliminate the causes – #77
1,410.00

€

– 1,480.00

€

HT
About Instructor

Christophe GIRARD
Specialty : EURO-SYMBIOSE consultant since 1999, Christophe is distinguished in training and consulting related to automotive and aeronautical standards and in the deployment of operational excellence.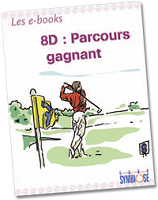 With the E-book "8D winning course" included.
Formation type
Open / In-house training session
Realisation modality
Onsite (Open: lunch included) or remote sessions
Validation
Qualification Certificate
Number of participants
Minimum : 4
Maximum : 12
Discounts
Register several trainees for our Open training sessions and benefit from our special offers
-20%
discount for the 2nd participant
-50%
for the 3rd and each additional participant
For registrations to the same training session.
Registration training
OPEN TRAINING SESSION
IN-HOUSE TRAINING SESSION
11 and 12 December 2023
7 remaining places
Strasbourg
05 to 06 December 2024
12 remaining places
Nantes
30 September to 01 October 2024
12 remaining places
30 September to 01 October 202
13 to 14 June 2024
11 remaining places
Strasbourg
26 et 27 Mars 2024
9 remaining places
A distance
To obtain a quote for an in-house training :