🇬🇧 ISO 50001 standard: Engage your company in the energy transition with EURO-SYMBIOSE
22 January 2021

Posted by:

Maélise ROBERT

Category:

Actuality

,
The international standard ISO 50001 was first published in 2011 and revised in 2018. It aims to improve the energy performance of any organization in any sector through the deployment of an effective and efficient energy management system.
The 2018 version makes energy management an axis of the company's strategy and integrates three major evolutions :
– Better integration of energy savings measurement.
– Demonstrating continuous improvement of energy performance.
– Provide more reliable assessments of the energy savings achieved.
To note : According to European directive of 2012, large companies must perform an energy audit every 4 years. Companies with ISO 50001 certification are exempt from this requirement. Note that an organization whose ISO 50001 certification has expired becomes subject to it again.
ISO 50001 and energy performance: EURO-SYMBIOSE puts its know-how and experience at your service by offering training, auditing and support services towards certification.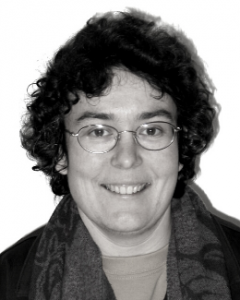 Christine MAIGNANT, Consultant Partner EURO-SYMBIOSE.
Certified auditor ICA QSE (ISO14001+ISO45001/ILO-OSH2001+ISO9001), ICA Energy (ISO50001), ICA CSR ENGAGEMENT (ISO26000).
1. TRAINING
The EURO-SYMBIOSE training will allow you to:
– Take into account the stakes of an energy approach and the construction of a management system meeting the requirements of ISO 50001: 2018 à regulatory constraints, energy costs, modernization of facilities, restriction/limitation of energy supplies, expectations of sustainable development and eco-responsibility …
– Know and understand the requirements of ISO 50001: 2018. For example: measure your current reference situation, establish an energy policy, implement a PDCA (plan, do, check, act) continuous improvement method, integrate energy into the heart of projects, …
–  Know how to implement the requirements of ISO 50001: 2018 in the context of your business.
–  Know how to identify sources of savings, deploy and evaluate an action plan and sustain your progress made in a sustainable way.
A training that integrates the concerns of companies :
– We make you discover in a concrete way how some companies have implemented these requirements to allow you to save time and to advance in the construction of your ISO 50001 system.
– We offer you many practical exercises to put you in situation.
– Each requirement is explained by specifying its objectives (why this requirement?) and its content (what is the exact nature of the requirements?).
– We provide you with an "Energy Regulatory Booklet" containing the main regulatory requirements related to energy management.
– Your achievements are attested by a validation of knowledge.
Advices based on our experience and know-how:
In this module, you will discover how to avoid the main pitfalls in the construction of an Energy Management System. Christine MAIGNANT, Consultant Partner EURO-SYMBIOSE gives you some advice:
"Consumption must be reduced to a relevant unit of work. For example, we often reduce the gas consumption of the boiler to the ton of gas produced, whereas there are two distinct stages: the first consists of generating the maximum heat with the minimum amount of gas, which is of particular interest to the maintenance team, and the second consists of consuming the minimum amount of heat to produce the maximum amount of product, which is of particular interest to the production teams.
It is also necessary to set up the appropriate metrology for metering equipment or to carry out periodic checks on energy-intensive equipment (calculating the efficiency of a boiler, measuring the coefficient of performance of a cooling unit, etc.). »
Our participants testify :
"I am very happy. I come out with relevant actions to improve our involvement in the energy saving process" – Alice PEREIRA / TOTAL
"Christine was able to train us in a very educational and dynamic way. Hats off to her. " – Nathalie LEROY / TOTAL
"This training allows us to revitalize the approach in the company through ideas put forward during discussions with the trainer, who shared her experiences as an auditor. " Anonymous
This 2-days training can be performed in inter-company or intra-company.
2. EURO-SYMBIOSE SUPPORT YOU IN YOUR CERTIFICATION PROCESS
To go further, EURO-SYMBIOSE accompanies you in your ISO 50001 certification project and help you to deploy the approach with your teams :
– The realization of your energy review,
– The identification and optimization of your energy indicators,
– Conducting a mock audit prior to the first ISO 50001 certification audit.
For more information on our training and our personalized support, contact us at 02 51 13 13 00 or by email : service.clients@euro-symbiose.fr